Welcome to Foxco Equipment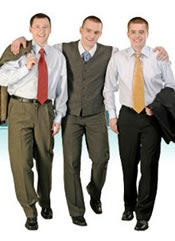 "Foxco knows that the "winners" will be those companies who continually innovate their products and services, leverage best practices, and effectively utilize the latest technologies."
— T. M, Raytheon Co.
Foxco Equipment provides product application services and solutions that speed up and take cost out of your processes while making them more effective than ever. But even more valuable are the people who provide those solutions. Foxco industry experts understand the challenges you face and know how to apply product sourcing services to achieve measurable results.
By working with partners with years of experience, you can overcome even long-standing challenges by looking at them in a new way ― because Foxco Equipment has the industry knowledge and resources to get the job done!
We know that it is significantly more costly to acquire a new customer than to retain an existing one. So, customer loyalty has become a necessity in today's competitive environment. Retaining our customers means rethinking every business process with their satisfaction in mind.
Foxco specialists provide solutions that inspire loyalty. From improving customer communications and response time, to processing applications faster, to reducing errors and cutting costs, we can help you become more effective in delivering services to delight you and your customers.
Our Clients
Industrial Distribution
Industrial Equipment OEM's
Engineering Companies
Large Industrial Users
Industries we serve
Search